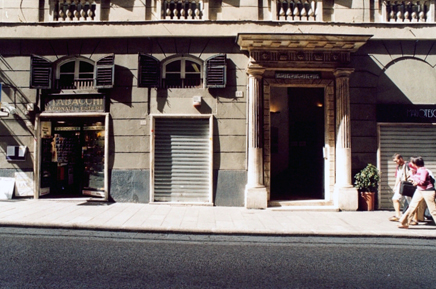 Lo studio di Genova (attivo dal 1999 al 2009) è collocato nel cuore della città affronta le più diverse tematiche progettuali alla ricerca di soluzioni innovative, in linea con il rinnovamento continuo della città e dei suoi fruitori.
Lo studio è aperto al lavoro di gruppo e all'interazione con professionisti qualificati e strutture esterne.
Lo studio di Paros (Grecia) ha sede a Parikia, nel Kastro, cuore del capoluogo dell'isola, e si occupa prevalentemente di residenziale.

The office is situated in the city center of Genoa in coloured rooms, where the progettists are always looking for innovative solutions for the continious developement of the city and his users.
The office is open for teamwork and works with extern specialists
The office in Greece is located on the Island of Paros, in the town of Parikia, the main port.